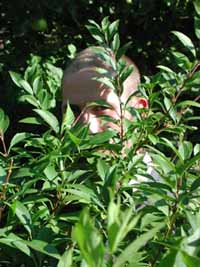 Torsten Papenheim | 1980 | Berlin
composition, guitar, objects
The music of Berlin-based composer and guitarist Torsten Papenheim (*1980) is located somewhere between melody and noise - to be taken as either a combination or a counterpoint. In his compositions Papenheim often works with unusual tunings and deliberately uses ambiguities to enable improvisational freedom in the interpretation of his works. His music can be heard on several records and on stages all over Europe. As a performing musician Torsten Papenheim is mainly active as soloist, with guitar-drums-duo rant and with his quartet Tru Cargo Service. From 2004 to 2016 he was running the CD label schraum.

kainkwatett
kainkwatett: A. Chessex / sax, A. Haller / bass, T.P.
schraum, Berlin, 2004


rant: "seumsund / sundseum"
rant: M. Ehlers / dr & T.P.
schraum, Berlin, 2004


SwiftMachine
SwiftMachine: G. Aubry / computer, A. Chessex / sax, T.P.
creative sources, Lisboa, 2005


Ludwig Lugmeier: "Der Mann, der aus dem Fenster sprang"
Music by T. P.
Kunstmann, Munich, 2005
ensembles: rant, kainkwatett, SwiftMachine.

soloworks. cooperation with writer ludwig lugmeier.

concerts, festivals and releases.